In establishments such as residences, people use balustrades to protect patios, stairways or other spaces to improve the facade of the place. While these railings can be made out of various kinds of materials, such as bronze, timber, iron, stainless, marble and steel, glass balustrades are an amazing way to enhance the look of any building. Glass balustrades have become popular because of their functional and aesthetic benefits.
Benefits of Glass Railing 
Nowadays, interior designers and architects prefer frameless glass railing. Below are some benefits of glass railing over metal or wood.
Enhance Aesthetics
The glass ballus trade adds charm to structures. It can impart a luxurious and vibrant touch to any home. Glass reflects and thus, works well with the light, contributing to a structure's elegance.
Easy Maintenance
Frameless glass railings are easy to clean. Wooden or metallic balustrades can be challenging to clean since they are intricately crafted. However, with glass, you only require a glass cleaner, and in a few minutes, you can easily wipe the dirt off the balustrades.
Furthermore, if the glass railings get scratched, polishing can instantly restore their original beauty, unlike alloy or timber balustrades.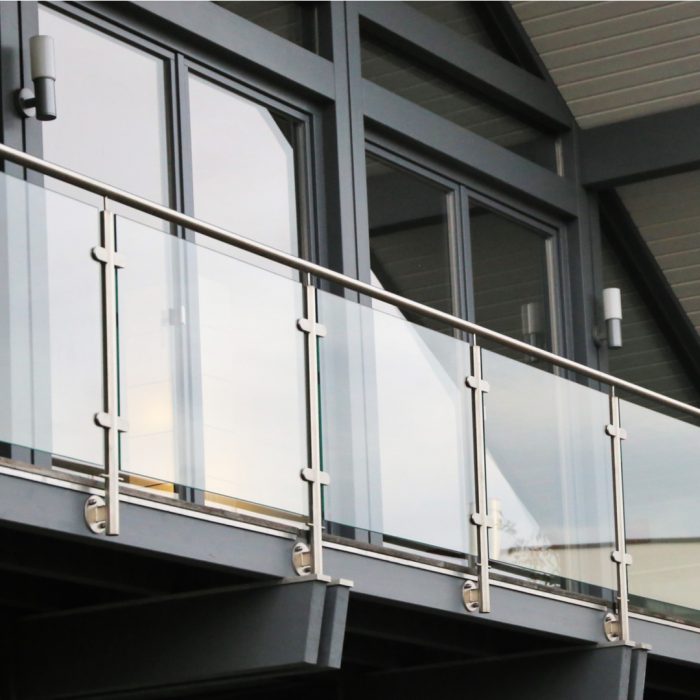 The Illusion of a Larger Space
The construction of railings using glass gives the illusion of greater space, whether it is in your house, apartment or office building. More so if the balustrades are manufactured from clear, see-through glass. Other materials, like chrome, aluminum, iron or timber block your view from going outward.
Versatile Design
Glass railings offer designing flexibility that other materials may not. You can use glass alone, or together with other materials as you desire. Irrespective of your house interior decor styling, it provides an ideal railing option, as it appears stunning in both contemporary and traditional settings.
High Durability
Many people believe that glass is delicate and can easily break. However, glass is an unbelievably durable construction material. Actually, depending on the glass grade, it might be more durable than most metals. Furthermore, glass is not vulnerable to molds, pests or corrosion.
Eco-Friendly
Since glass is chemically inactive and easy to recycle, it is an eco-friendly material for railings. On the flip side, metal balustrades, especially those crafted from iron, release toxic emissions during corrosion and oxidation.
Enhances the Resale Value of Your Property
For property dealers and house flippers, a glass railing is a great option. Glass railing provides the much-desired security while offering your property a unique appeal. Contact us at Orthon's Golden State Glass today to order yours for your next Orangevale, CA project! Whether it's railings, insulated glass, or frameless showers, our professionals will have your residential glass looking great in no time.