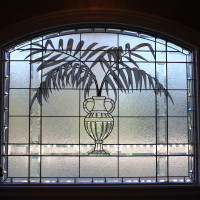 Insulated glass is an important staple in many modern homes thanks to its high energy efficiency. Unfortunately, if seals break or panes become damaged, they immediately lose their insulative abilities and all of the benefits that come with them. Othon's Golden State Glass is here to make sure your investment in insulated glass is one that can be recouped if failure occurs.
Glass Repair and Replacement
Because the power of insulated glass is between the panes, we specialize primarily in insulated glass unit replacement in Orangevale, CA. if your pane is cracked or has suffered damage, count on us to set it right. We'll remove the damaged glass and replace it with a new pane to restore the integrity of the entire window. In many cases this means placing two panes, since problems with one can affect the other.
Please note that we do not replace or repair window frames or sashes. We are happy to provide referrals to a window repair company in the event you need repairs that extend beyond the glass itself.
The Process
The process for replacing insulated glass is simple and straightforward. Before receiving a quote, we'll need to know the rough sizing of the windows that need new glass, your address, the number of panels in each window (top and bottom) and a photo of window and frame (if possible). Using this information, we'll get a sense of what kind of work is needed to restore your windows.
Depending on the size of your windows, the timeframe from receiving a quote to installing new glass is about 5 business days. All glass replacement is done on-site at your home and we work quickly and carefully to make sure you're minimally inconvenienced during the process!
Get Replacement Glass
If your insulated glass has been compromised and you're no longer reaping the benefits you paid for, contact Othon's Golden State Glass today at 916-988-8533. We'll help you restore your glass and its insulative properties.