Want a beautiful piece of glass that's customized specifically for you? Thanks to sandblasting and engraving, this is easier and more affordable than ever! Through these customization techniques, Othon's Golden State Glass is able to create highly detailed, perfectly embellished custom depictions on your glass.
Sandblasting
Sandblasting is a simple, quick way to customize glass. It can be used to create graphics and insignias that stand out. The abrasions made when sandblasting give the glass a uniform, cloudy appearance that offsets the transparent pane. Sandblasting service in Orangevale, CA can transform an ordinary piece of glass into a work of art in a very short amount of time!
We offer sandblasting services in-shop only and do not contract this work out—meaning our qualified experts are always handling your glass. We're happy to accept commercial or residential glass projects in any sizes or complexity.
Please note that we only offer sandblasting services for glass products and not as a standalone service for other materials.
Engraving
For more detailed work that has the power to create 3D graphics, come to us for glass etching in Orangevale, CA. Etching cuts into the glass at different depths to render images that offer dimension and perspective. We have experience engraving all types of images and text, resulting in some truly beautiful works of art. We work with precision to ensure even the most detailed designs come out looking flawless and pristine.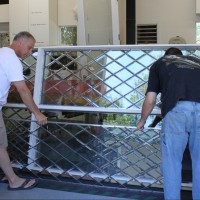 Customize Your Glass
For beautiful, customized glass that's artfully prepared by knowledgeable experts, choose Othon's Golden State Glass for sandblasting and etching. We'll work with you to pick the right design and bring it to life with stunning clarity on your glass. Contact us today at 916-988-8533 to get started. We welcome both large-scale commercial projects, as well as one-off residential glass customizations for glass railings and other installations.
---